Detox Your Cleaning Cupboard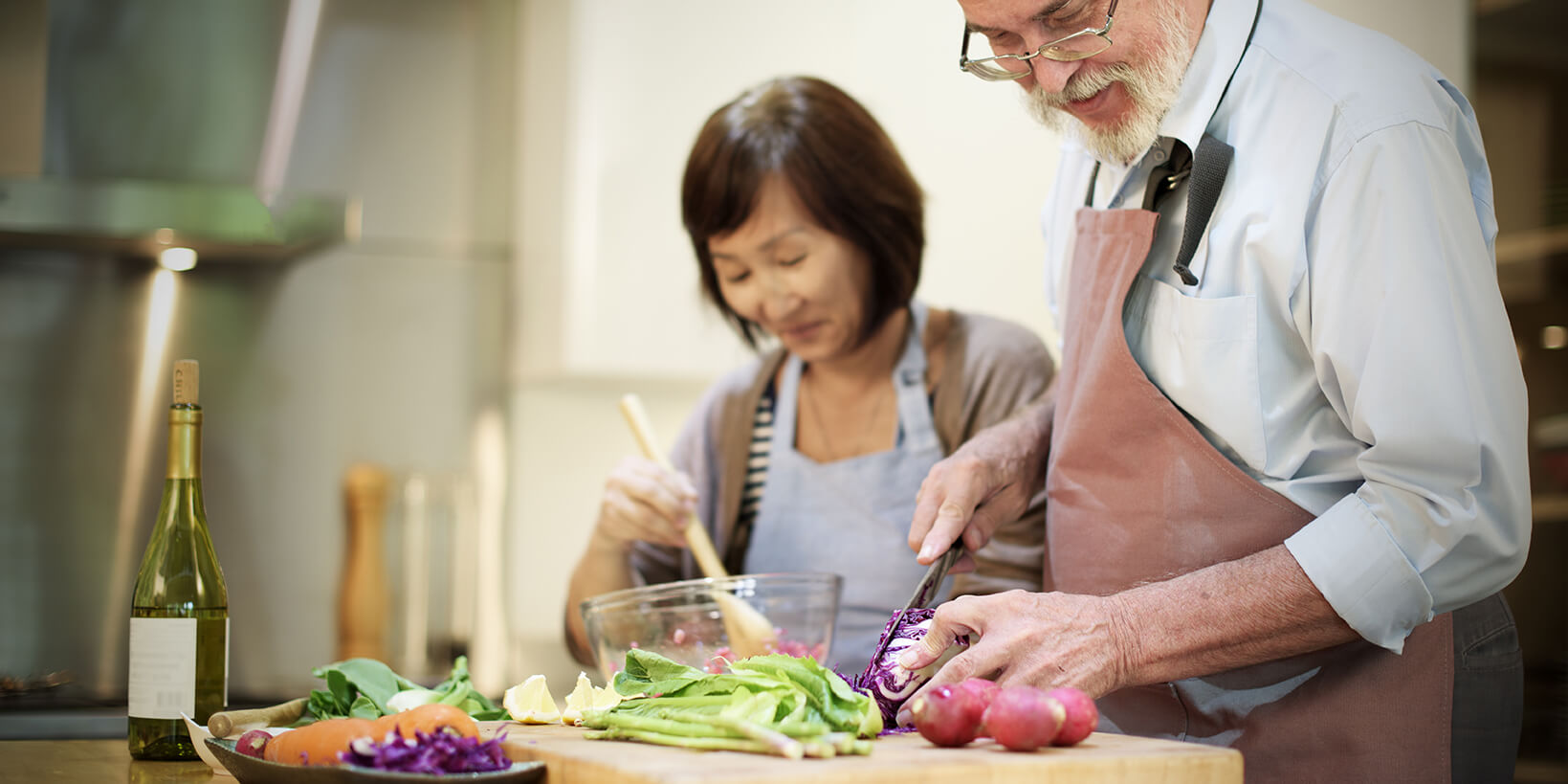 Fans of our 21-day purification program have compared it to a spring-cleaning for the body, in which we eliminate the "junk" and replace it with real nutrition. The purification program is designed to cleanse our bodies internally by supporting the organs of detoxification. That helps address toxins we ingest.But how can we keep external toxins that we are exposed to in our homes at bay? Keeping a clean home is a start, but be sure that the cleaning products you use are not part of the problem.*

"Not only do we need to detox our bodies due to various exposures, wecan also consider detoxing the home, especially the kitchen, from harmful chemicals," said Dr. Georgia Nab, DC. "Many household cleaners contain chemicals that are not only harsh on our body, hence the warnings on the containers, but harsh on our environment."

There are approximately 80,000 chemicals registered for use in the U.S., and many of these are harmful toxins that exist in cleaning supplies. As we dust and deodorize, we are exposed to these products that are often laden with unhealthy or even poisonous ingredients that can have damaging effects on the skin and respiratory system. Even the most common cleaning supplies, such as laundry detergent and dishwasher soap, contain damaging chemicals that can pose threats to our health.

The first step in reducing household toxins is to note which products to avoid. Let's take a look at some examples of what we could purge from the supply cabinet.

Toxic cleaning supplies to avoid include:
1. Bleach
2. Glass cleaner
3. Conventional laundry detergent
4. Drain cleaner
5. Chlorine-based dishwasher soap
6. Conventional air fresheners
7. Conventional candles



As you consider moving from chemical and toxin-based cleaners and products, consider nontoxic solutions that can clean and freshen your home without the risk to your health.

"Much household cleaning can be done simply with vinegar, baking soda, hydrogen peroxide, and water," Dr. Nab said.


Eco-Friendly Detergents and Soaps
There are many eco-friendly, organic cleaning solutions on the market. From multipurpose cleaners to laundry detergents, most of these products use natural and biodegradable ingredients. Be careful though, as packaging can be deceiving. It is important to read the ingredient labels, and if you're unsure of specific ingredients, look them up or check out product reviews. There are a number of resources and apps where you can check for toxin and ingredient levels:
DIY Solutions

Many common household items and cooking supplies double as cleaning agents. Baking soda, lemon juice or essential oil, and vinegar are examples of nontoxic ingredients that can naturally disinfect, deodorize, or even remove stains. Here are three homemade cleaner recipes to get you started:

Sink or Tub Scrub
• 1 part baking soda
• 1 part water
• 1 part liquid Castile soap
In a bowl, combine all ingredients and stir. Any leftover cleaner can be stored in a sealed glass jar, but be sure to leave room for expansion.

Glass Cleaner
• ½ cup white vinegar
• ½ cup water
• Essential oils or lemon juice (optional for scent)
To a spray bottle, add all ingredients. Tighten the cap and shake to mix.

Laundry Fabric Softener
• 3 cups white vinegar
• ¼ cup rubbing alcohol
• 20 drops natural scent or essential oil
In a glass jar, combine all ingredients. Secure the lid and shake to mix.


Essential Oils
Essential oils have a variety of uses as deodorizers and purifying agents. Many oils can be added to the DIY cleaning recipes to enhance the cleaning power and provide a great scent. Germ-fighting oils include tea tree, eucalyptus, peppermint, and thyme. Lemon oil and wild orange oil act as great cleansers and grease fighters. These oils will help keep our homes clean, and the scents offer an aromatherapeutic effect to cleanse our bodies and minds as well.


Final Tips
The last step we must take in spring-cleaning is addressing any other pollutants in our homes. Here are some final tips for eliminating toxins this season:
Check faucets and pipes for leaks or build-up that could cause mold.
Store food in glass storage containers.
Replace old air filters.
Replace old makeup brushes.
Use natural candles, such as those made from soy or beeswax.
Open windows to ensure adequate ventilation and indoor air quality.
Even the cleanest of homes can use a detox. By being more mindful about what products we use to clean our homes and workspaces, we can be clean and healthy inside and out.